RAPAT: NAVIGATING A SWIFTER ROUTE TO PRODUCT ACCEPTANCE
A software tool is helping new technologies get the green light within shorter timescales – and in the process supporting the innovation agenda.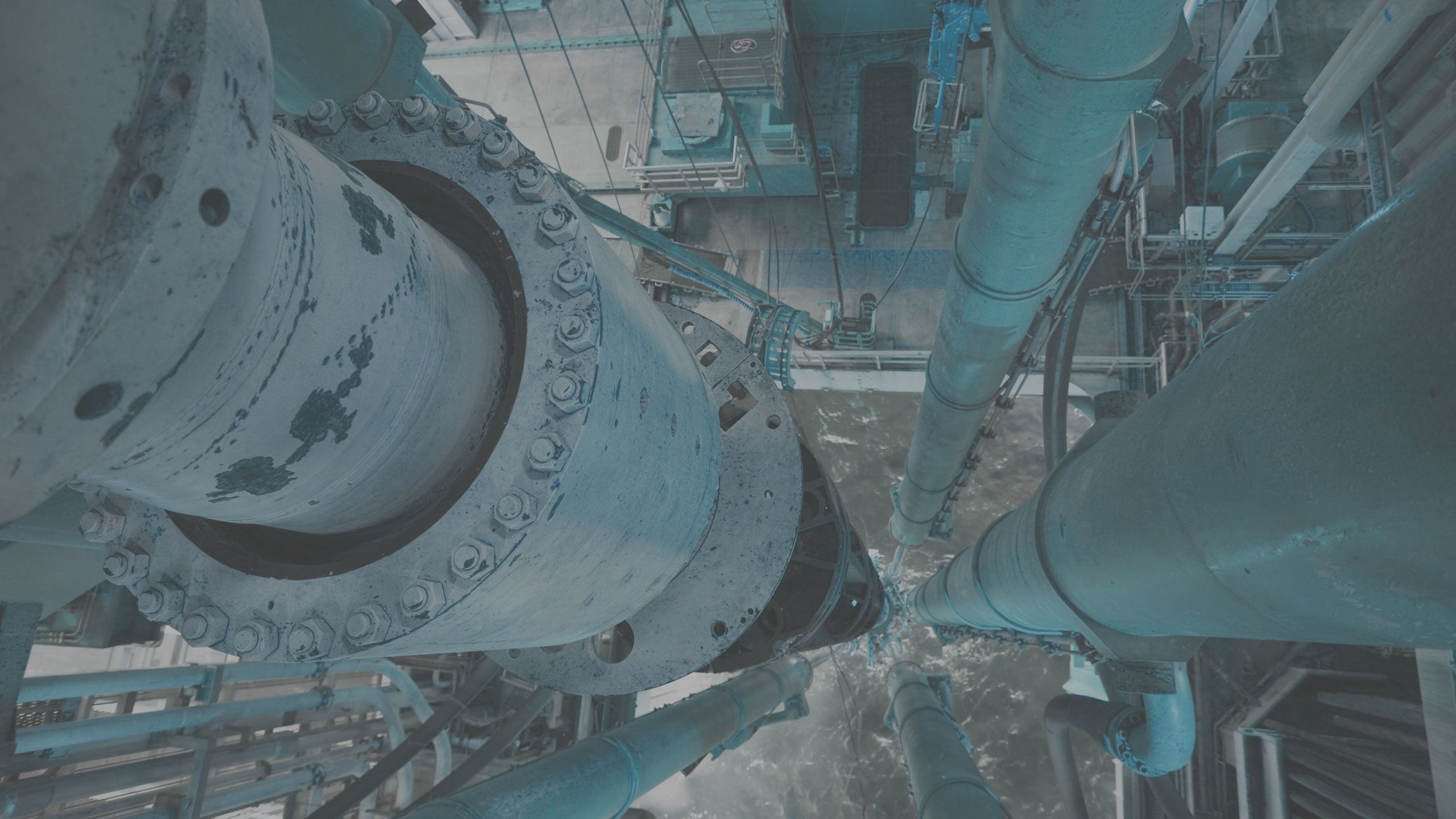 The Challenge
Supporting technology developers to fast track their way to successful product acceptance and deployment.
Specifically, the COVID-19 pandemic witnessed a surge of products developed to support health service needs – but many lacked essential certification/approval.
How can developers secure rapid technology acceptance, not only in response to the pandemic but in support of advances within other key sectors such as energy?
The Response
Engineering consultancy Astrimar, a specialist in helping technology developers through the product approval process, successfully collaborated with manufacturing experts to develop a new tool: RAPAT.
The downloadable software tool was initially developed to provide a simple-to-use, structured solution for developers responding to urgent COVID-19 medical needs.
In essence, it helps them understand and overcome the regulatory and standards-related barriers to product acceptance and facilitate faster deployment.
The Excel-based tool – made available for free during the pandemic – guides users through an efficient risk-based process. It includes:
Understanding user/regulatory requirements
Planning to meet these requirements while managing commercial/technical risks
Defining/undertaking required testing and assurance activities
Documenting evidence to support certification, end-user approval and acceptance.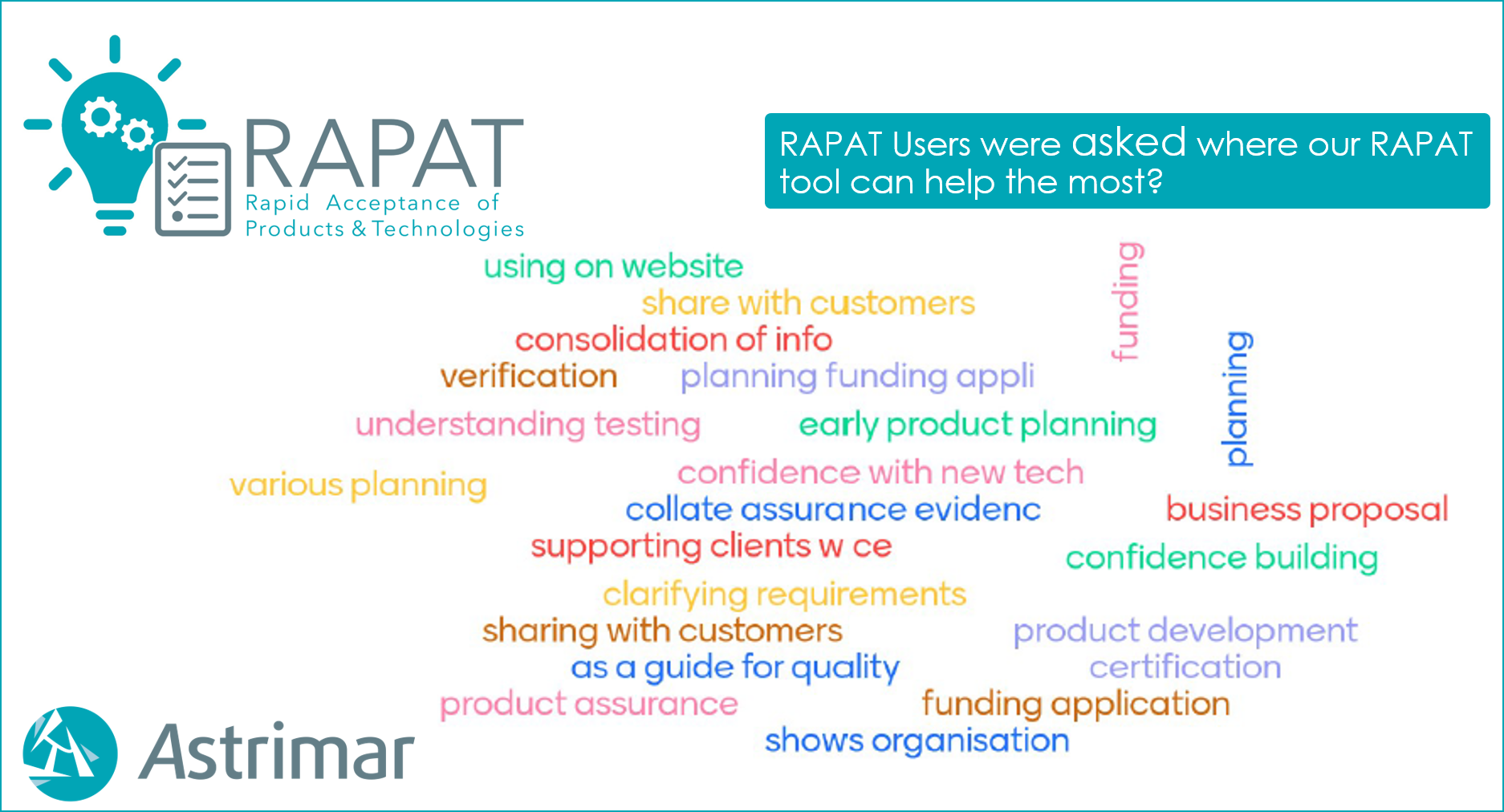 RAPAT incorporates focused worksheets, help sheets and tutorial videos, reflecting industry leading experience and expertise in product development, technology qualification and product certification. 
The tool is not limited to COVID-19 response technologies but is equally applicable to technology development and innovation across a wide range of sectors. 
Aimed particularly at small and micro enterprises, start-ups and organisations stepping into new sectors, such as energy transition and net-zero technologies, RAPAT helps product/technology developers to understand what they need to do to achieve market/product acceptance and to plan and implement these requirements to maximise their chances of successful commercialisation with minimum wasted effort/cost.
RAPAT offers valuable support beyond the COVID-19 medical response to long-term economic recovery from COVID-19. It helps improve the success of technology and innovation, supporting the development of people and skills in innovation and product realisation, and increasing the capability of the UK supply chain, its growth and competitiveness for export.  
Astrimar collaborated with experts in the National Manufacturing Institute Scotland (NMIS) at the University of Strathclyde in the development of RAPAT. The collaboration also involved Lloyd's Register, Angus 3D Solutions and NHS Greater Glasgow and Clyde's Medical Devices Unit.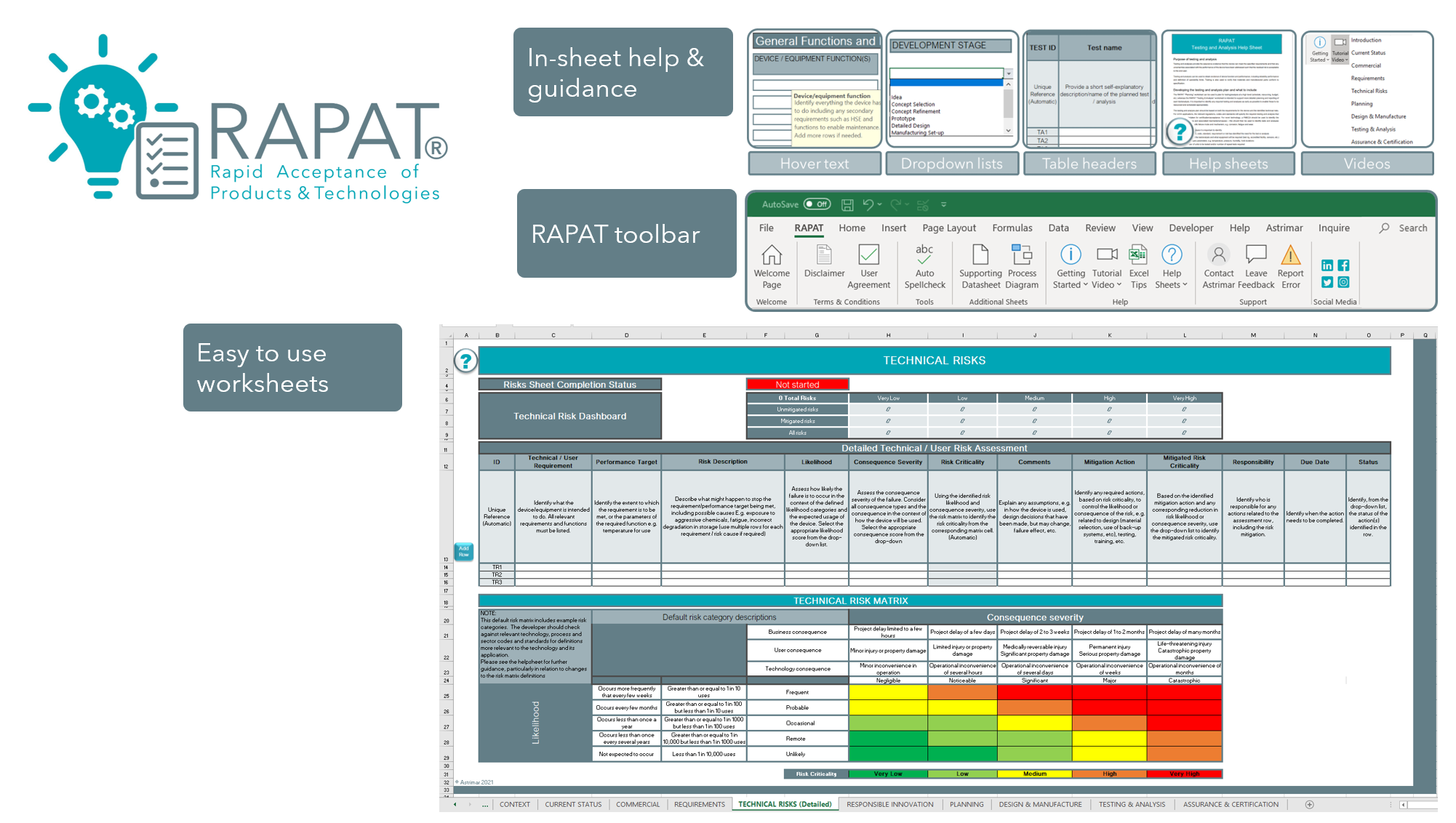 The Result
RAPAT was piloted on three COVID-19 response projects for PPE and other medical equipment, supporting their delivery success.
Since then the tool has been downloaded more than 80 times, with significant interest from innovation funding bodies, accelerators and catapults for potential wider deployment. 
Excellent feedback from early users signals its wider applicability and value to a range of sectors/technologies beyond the COVID-19 response, including deployment to support the preparation of funding and investment applications.
It has the potential to facilitate a step-change in UK capability to design and rapidly deploy innovation and, in particular, advanced manufactured goods for UK and global use. In this context it can help establish UK developers as market leaders and innovate to recovery.
'…potential to facilitate a step-change in UK capability to design and rapidly deploy innovation and, in particular, advanced manufactured goods for UK and global use.'
Find out more: https://www.astrimar.com/rapat
Contact: RAPAT@astrimar.com
Explore our Case Studies Gallery