The vital role oil and gas will play in Scotland's future
As an industry, sustainability is high on our agenda. We're at a pivotal point of the journey towards cleaner, more affordable, home-grown energy, and there is already so much to be hopeful about.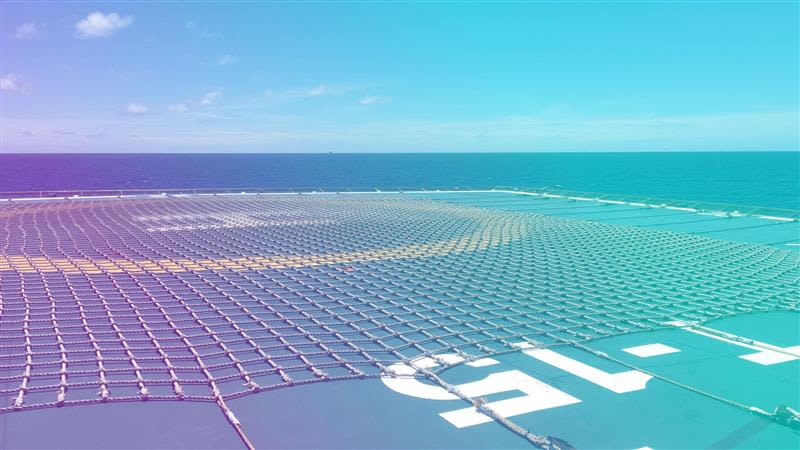 With access to the wind, oil, gas and solar we use to power our everyday lives, the west of Scotland is driving progress towards the government's target of net zero carbon emissions by 2050. Indeed, Scotland has some of the most ambitious climate goals in the world, working to a deadline of net zero by 2045.
Work is already underway – recent figures have shown that in 2020, Scotland reached the ability to generate 97.4% of its household energy demand from renewable sources. By 2030, the country aims for renewable energy to generate 50% of demand across electricity, heat and transport – a goal that can only be reached through further innovation and investment.
The west of Scotland is famed for its rich industrial heritage, and this is still alive and well today, having established itself as an important player in the country's energy transition landscape in recent years. The region harbours strong links to oil and gas, and the offshore industry, with deep water ports in the firth of Clyde identified in the National Renewables Infrastructure Plan (NRIP) as a potential offshore renewables site.
Other projects across the region, such as Scottish Power's new green hydrogen scheme near Glasgow which aims to produce up to eight tonnes of hydrogen to supply to the commercial market before 2023, are bolstering the region as it embarks on a new era of energy, providing new jobs, skills and opportunities.
Elsewhere in Scotland, work is being carried out to advance expertise in low-cost carbon capture and storage (CCS). This includes re-purposing legacy oil and gas fields to capture and store carbon – which offers vast potential.
One such initiative is the Acorn project, which is re-purposing the carbon capture facilities of an existing gas sweetening plant at St Fergus, using the offshore pipeline infrastructure already in place to transport carbon dioxide to offshore carbon storage.
Scotland is also leading the way in offshore renewables. Hywind Scotland, developed and owned by Equinor, is the world's first floating wind farm and at the forefront of the next wave of renewable energy. It takes existing turbine technology one step further by removing the need for a fixed turbine base, unlocking access to the best wind resources in the best locations unrestricted by water depth.
Innovation is the future of clean, green energy, and these projects provide a chance for Scotland to take the lead on decarbonisation initiatives. They highlight just some of the ways Scotland is growing to become a resilient and key player in the energy transition, directly supporting the creation of new jobs for the future and making vital contributions to the national effort today.  
The road to net zero is a long one, but we are committed to meeting this challenge and are already taking significant action. The goals can be met, and the oil and gas industry, with its pioneering legacy, engineering capability and skilled workforce, is playing a leading role by making its operations greener while investing in the new technologies that will shape our energy future.
How you can have your say
We need reasons to be hopeful, and we hope you'll find them while exploring our site. We'd love to hear any feedback, stories or questions you have as you join us on this journey.